TOYO TIRES STAMPED ITS MARK
Congratulations for being awarded the Superbrands Malaysia's Choice 2021
It is all about the customers
A WELL DESERVED VICTORY
Congratulations! Congratulations! Congratulations! Toyo Tires was awarded the Superbrands Malaysia's Choice 2021 in the Cars & Allied Product Category. As a global tyre brand, Toyo Tires has elevated its presence in Malaysia specifically and gained the confidence of its users with this seal of approval. With this, customers can be confident with Toyo products that offers quality & reliability. Toyo Tires can now stand shoulder-to-shoulder with the best and recognized as one of the top tyre brands in Malaysia.
So how did Toyo Tires receive this award? The voting process consists of 3 stages which are nomination, selection and recognition. Firstly this nomination is by invitation which not every brand can apply, making it a privilege to be selected. The selection process started off with an online survey to gauge its popularity among the Malaysian public. After going through a second hurdle, where a panel of 2,500 marketing professionals gave their scores, this sealed the victory for Toyo Tires. Kudos!
With a score of more than 80%, this puts Toyo Tires among the best as a Superbrand!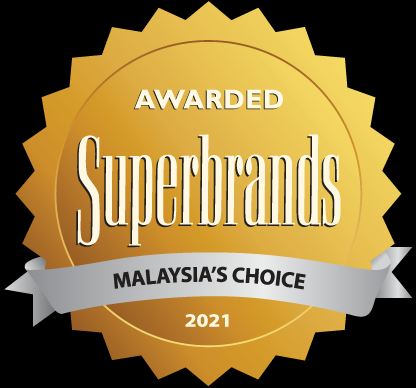 In addition to that, there are 3 crucial determining factors in deciding the winner which are quality, reliability and distinction. The result is obvious. Toyo Tires eventually stands out among its peers and emerged the victor to claim the award and being recognized as Superbrands in its category. This milestone will definitely spur Toyo Tires to achieve greater success and even more quality products.
A BRIEF HISTORY
A Truly Global Tyre Brand
Incorporated in 1945 in Japan, Toyo Tires global headquarter is based in Itami, Hyogo, Japan. Besides Japan, Toyo Tires operates globally in Europe, America & Oceania, with a total of 95 subsidiaries and 42 distributors. Other than its tyre business, Toyo is also into industrial and automotive related product manufacturing.

Toyo Tires In Malaysia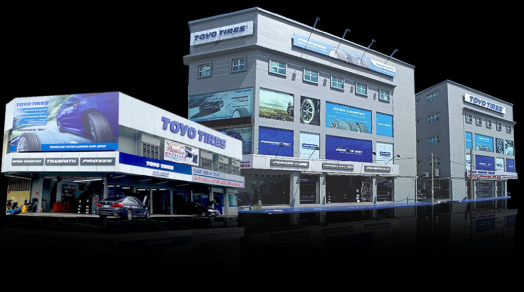 Toyo Tires Malaysia manages its local business operations and marketing activities from its corporate headquarters in Selangor while its manufacturing commitments are handled by its state-of-art factory in Taiping, Perak. This modern factory, which is the largest tyre manufacturing factory in the country, is responsible of churning out all Toyo Tires' tyres to meet the demands of the local market as well as for export markets.
Toyo Tires first set foot in Malaysia back in 2011. So it is relative a young brand in the Malaysia tyre market compare to its rivals. Its one-stop tyre centre, operating as either Toyo Premium Auto Centre, Toyo Auto Centre, or the Toyo Tyre Centre have expended in every state across Malaysia, an impressive achievement indeed given such a short period of time.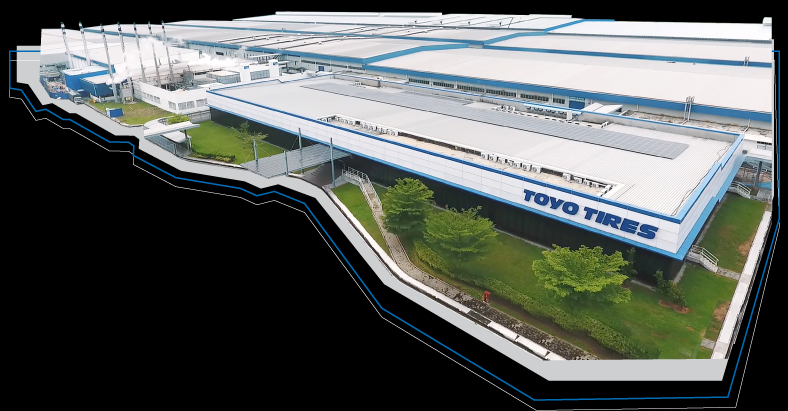 IMPRESSIVE TYRE LINE UP
Toyo Tires product line up consist of passenger car and commercial vehicle tyres. In the passenger car segment, Toyo Tires caters to vehicles from A segment all the way to the D segment, as well as SUV and 4×4. Its line up is so complete it covers both the replacement and original equipment (OEM) markets.
If you are looking for a performance tyre with high mileage and comfort, the newly launched Proxes CR1 fits the bill. Fancy an ultra high performance tyre for your sport car? Toyo Proxes Sport does the job superbly. The highly popular Proxes TR1 is a fan favourite for driving enthusiasts who frequent touge runs on weekends! The Proxes series caters to passenger and SUV vehicles, making it one of the successful model series in the Toyo product category.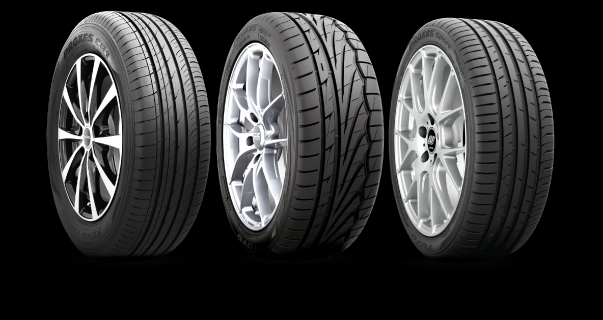 Besides that, Toyo Open Country series is also a popular choice among the SUV and 4×4 owners. This robust series has successfully fitted at all 4 corners of SUVs and 4x4s on the Malaysian roads with its more popular models such as the Open Country AT Plus, Open Country UT and the most aggressive Open Country MT.

Another segment that is also Toyo's focus is the MPV tyre segment. The highly popular Tranpath LU2 and Tranpath MPZ which can be seen on the Alphards, Vellfires and the Estimas attest to that.
Toyo is considered a household brand name both locally and globally in the Original Equipment (OEM) market. The quality and reliability of Toyo Tires contribute to this trust demonstrated by successful car brands such as Toyota, Lexus, Honda, Mitsubishi, Mazda, Nissan and Isuzu.
Congratulations once again to Toyo Tires for the award and it is truly justified and worthy for a global brand that exudes quality, reliability and performance.
Email your topic suggestion to toyo@toyotires.com.my
Check out Toyo Tires Malaysia dealer network at www.toyotires.com.my