What is a good drive to you…
We all drive for a reason. Some drive just for daily commute, some drive because their job requires them to do so, some drive for fun and passion and the reasons go on.
Whatever your reason is, a good drive will make you smile from ear to ear. So what is a good drive to you? Malaysia is blessed with numerous roads, from city roads to and trunk roads (B-roads) to kampung roads to highways. These various types of road do provide different driving experiences. Some are more exciting and some are less but it all depends on the condition and design of the road.
In general, what most people or petrolheads seek for a good a drive is a road that enables their adrenaline to spike, plus some serotonin, dopamine and endorphins add to the concoction. Yes, that's a spirited drive that will elevate your driving pleasure. If the route is along a scenic landscape, it will spike their adrenaline and driving pleasure even further.
A good drive does not necessarily to drive fast
A good drive is the one that let you enjoy the drive. It makes you feel connected to the road and sense every single details of the road surface. Of course the car will contribute greatly to this but we will leave that out of the equation and we will just focus on the road.
A good drive does not necessarily means driving fast. An old car with great handling characteristic will also give you a good drive on a good road.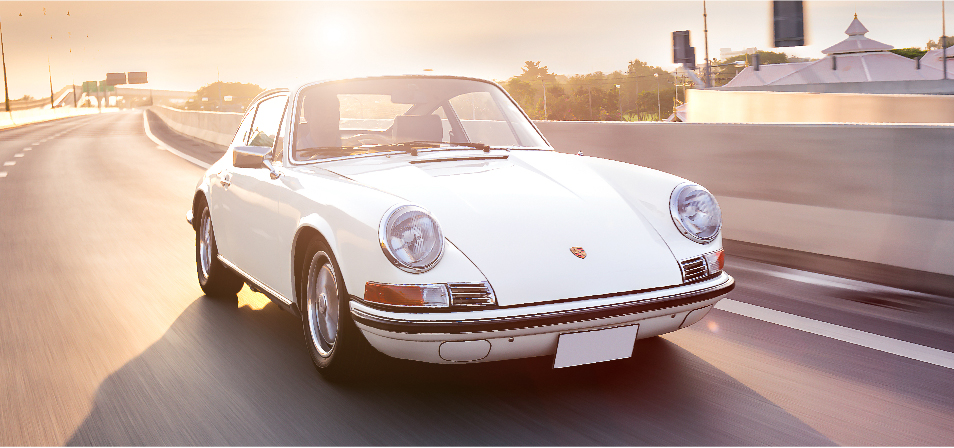 Top 5 Malaysian roads for a good drive
In general, roads that give you a good drive or even spirited enjoyable drive are mostly trunk roads or what is known as B-roads or back roads.
In Malaysia, we are blessed with a good selection of these types of roads at our disposal. Now, let's dive straight into the choices that spread across the country.
1. Karak Highway to Genting Highlands to Bukit Tinggi
Spanning across Banjaran Titiwangsa and cutting through ravines, highlands and mountains, it is no surprise Karak Highway provides a drive that makes driving enthusiasts keep wanting for more. A total length of 60km of winding tarmac of different elevation, the drive is engaging and at the same time rapid. This is due to the fact it is a dual to three-lane highway for most part of it.
This famous hunting ground for Malaysian petrolheads, the journey usually starts from Gombak toll. As soon as you exit the toll heading towards Karak town, there's where the adrenaline starts. With such wide lanes, keeping to the speed limit is quite a challenge for those with a heavy right foot.

Along the journey presents quite a few options where you can choose to exit the highway and explore the B-roads. For example Bukit Tinggi route up Tropicale Cormar or Genting Highlands route all the way up to the peak or just till Gohtong Jaya. Since these are not highway, more focus and concentration are needed compared to the highway but the reward and enjoyment are doubled if you managed to conquer the turn after turn along its path.
2. Bukit Putus
Located in the state of Negeri Sembilan, Bukit Putus is an old trunk or federal road. Its route is infamous for its dangerous corners and sharp bends. The whole route is not that long with only about 7km of track-like paths and the legal speed limit is capped at only 90km/h. Canvasing against green scenery, driving in the early morning will give you a refreshing and cool experience. This road is at time eerily quiet with no traffic at all. Only occasionally you will encounter traffic. It is advisable not to drive alone but with at least 2 cars convoy or group drive.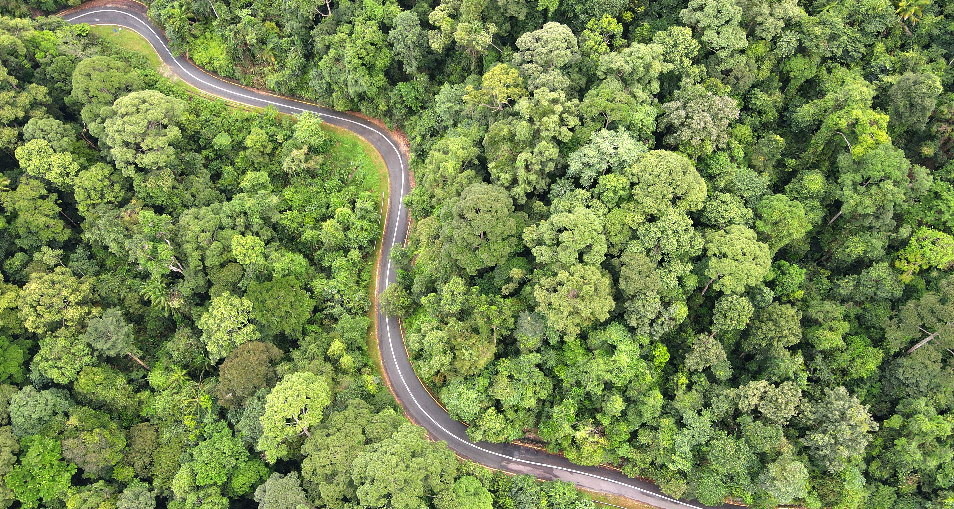 With the road design and traffic condition, Bukit Putus is the perfect touge path for any driving enthusiasts to put their driving skills to test or in fact to test out the handling of their cars.
3. Hulu Langat to Kuala Klawang
This route is actually located in the state of Selangor and Negeri Sembilan. Kuala Klawang route is another well-known hunting ground for petrolheads' weekend convoy drive. Kuala Klawang route provide a more scenic drive where the path will bring you to Semenyih Dam along the way, providing a breathtaking landscape while you enjoy a good drive.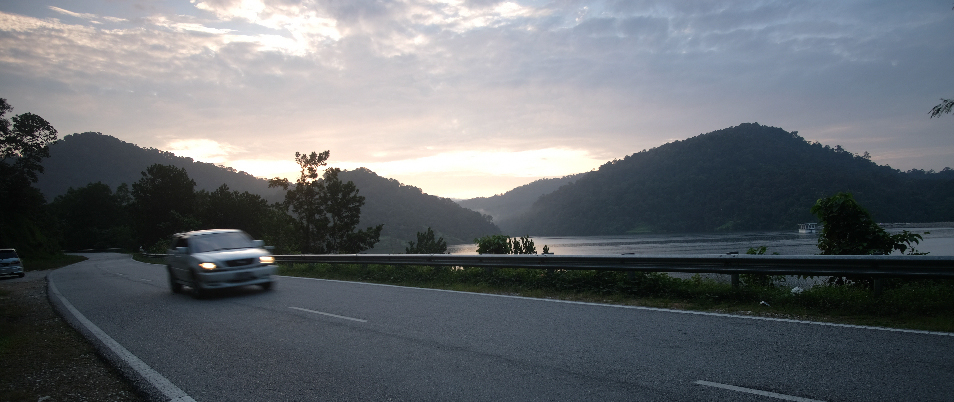 As compared to Bukit Putus, this route has a steeper elevation. It is known to have approximately 400 corners and stretches across 50km of nice tarmac. If you really want to find out how good a driver you are, this is the place. This road is especially crowded with car clubs, superbikes and cyclists on a weekend where lately you will hear news about road accidents along this path on a weekend involving cars and motorbikes. So drive safe and be vigilant.
4. Simpang Pulai to Cameron Highlands
This Simpang Pulai route up Cameron Highlands provides an alternative for petrolheads who seek a hilly mountain pass other than the usual Genting pass. This route also caters to the Northern region drivers. However car group from Central do go there just to get away from the usual Genting drive where now can get over crowded at times. This route is newer compared to Genting and the landscape is not claustrophobic where its two-lane path are more highway-like. You don't feel so close to the greens on the sides like Genting.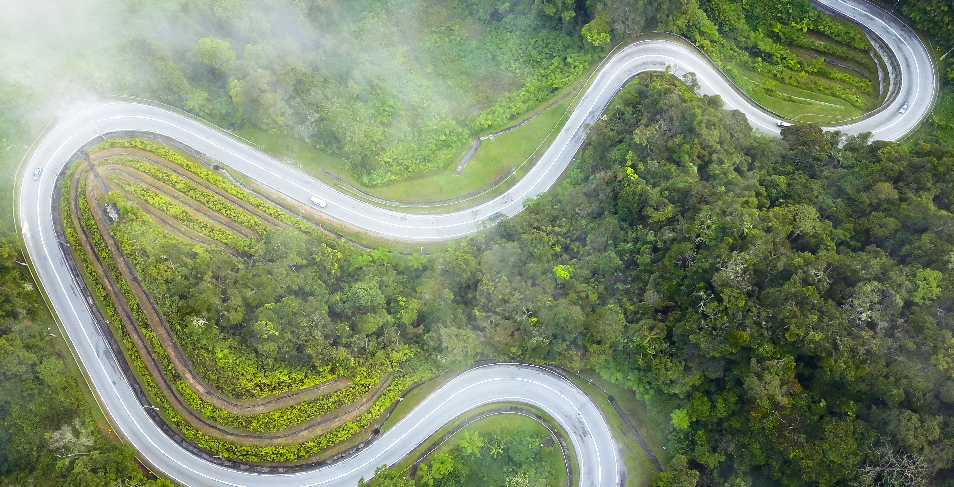 From the foothill up all the to Cameron Highlands, you will need about 1 hour 40 minutes of drive which equates to roughly 80km in total distance. This path is starting to gain popularity as this is a safer road up to Cameron Highlands as compared to the old Tapah route. Although the traffic may get heavy over the weekends with tourist heading up Cameron Highlands, at least the drive is safer with its wider lanes and highway-like road designs.
5. Ulu Yam to Sungai Selangor Dam (aka KKB Dam)
Your list of best roads to drive in Malaysia will not be complete without mentioning this famous route. Known as must-go road for petrolheads, Ulu Yam route is very similar to the aforementioned B-roads. This is especially famous due to it vicinity which is located in Klang Valley and weekend drive is just at your own backyard rather than have to go interstate.
Most drive will start at Batu Caves heading into Ulu Yam. The start of the drive has fast sweeping corners, steep elevation and blind spots that make overtaking almost impossible. As you are busy giving your 100% concentration in the drive, you will be presented with a beautiful landscape right from the word "GO". The Batu Dam awaits you to break the monotony of boring greens which cover most parts on both sides of the road.
You will reach civilization again after 15 to 20 minutes of driving amidst nature. That's right, the Ulu Yam town. It will take another 15 minutes of town driving before you dive back into the nature landscape with corners after corner of sweeping bends and elevation. Finally this favourite road among petrolheads will eventually end at a spot overlooking dam on a 150 metre bridge where you can park at the side for picture taking of just dam sightseeing. Travel for another 5 minutes, you will then arrive at the lookout point overlooking the entire dam. These 2 spots are the ultimate destinations for the famous Ulu Yam drive!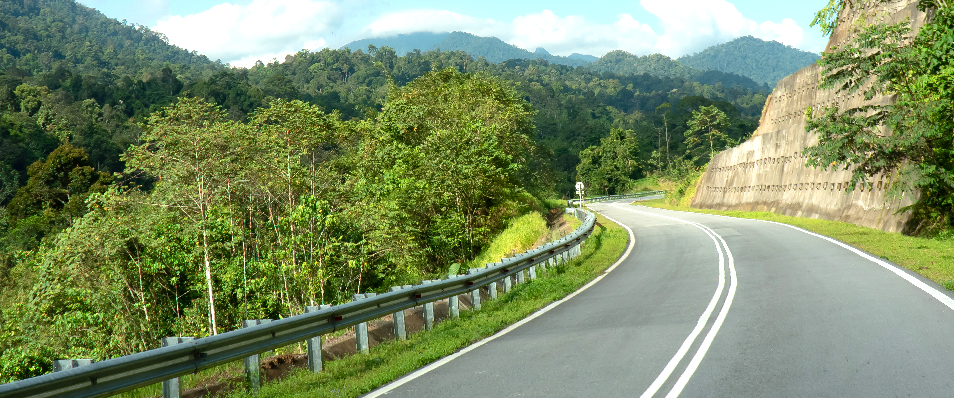 Drive safely and confidently
Weekend drive is definite fun especially if you travel in a convoy with like-minded people. People who participate in weekend drive are not ordinary drivers. They are driving enthusiasts who love cars and love driving even more. To get an enjoyable drive with a tinge of spiritedness added in, the ride is important where speed with control come hand-in-hand.
Toyo Proxes series do produce some outstanding tyre models that car enthusiasts seek after. The track focus Proxes R888R is for the real hardcore, Proxes Sport and Proxes TR1 are designed to enhance your driving pleasure with a sporty drive. If you want a more relaxing and quiet drive, the Proxes CR1 will deliver them with flying colours yet is able to cater to your spirited equally well. Whatever your ride and your destination is, Toyo Proxes series covers them.

Email your topic suggestion to toyo@toyotires.com.my
Check out Toyo Tires Malaysia dealer network at www.toyotires.com.my