It is the time of the year again!
Located in the tropical climatic zone, Malaysia is not spared from hot weather and torrential rains. Yes, we are into the last quarter of the year and this means we will be having lots and lots of downpour throughout the country in the period!
To many daily commuters who drive, this signifies caution and worry. Caution because of the wet road conditions pose a risk of accidents and worry is because flooding may occur.
Driving on a wet surface is a tricky business as we are faced with many uncertainties. Skidding, sliding, aqua-planning, understeer and oversteer are the possibilities motorists may encounter. And these may lead to a road accident which many of us dread.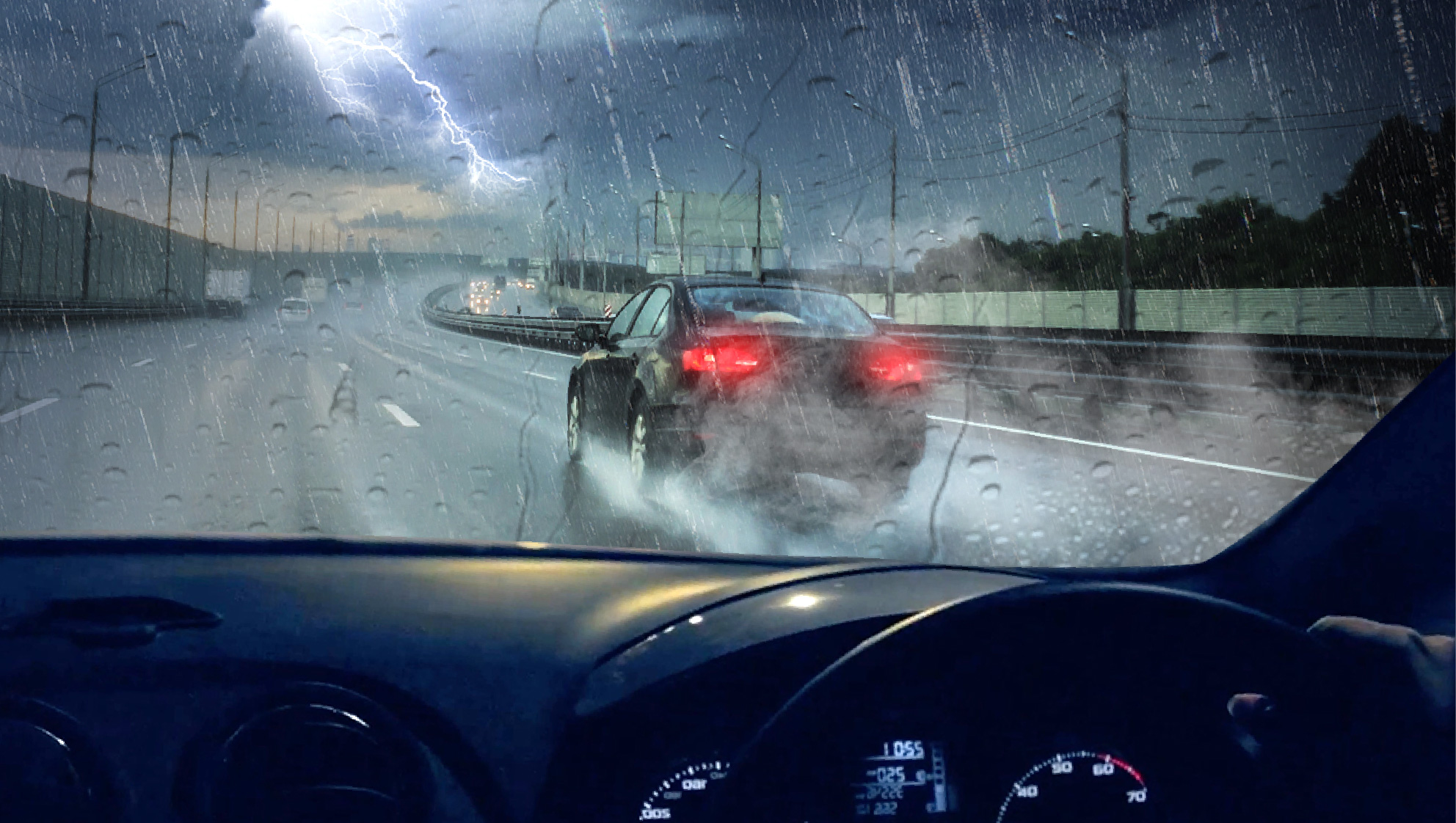 That's not all gloomy for us motorists when coming to year end driving. Year end also means holidays for many people as this is the time when school is out. So, there will be a lot of travelling on the road for domestic travelers of course. Families will be on road trips or driving to wherever their holiday destinations may be.
On one hand, driving will be tricky if it rained and on the other hand, there will be a lot of driving. To address this, one of the step which motorists can take is to prepare their vehicles especially their car tyres to minimize the risk of driving on wet roads and also to perform in the similar road conditions.
A good set of tyre will save the day
Choosing a good set of tyre that suit your needs can be tricky and confusing. Which one is the best for you? And the best for you may not suit your budget. To pick a set of tyre that strike a balance requires some research.
When we say choosing a set of tyre that suit your needs, you have to look at what vehicle you are driving. A segment, B segment, C segment and so forth. Whether is a sedan, SUV, MPV etc. There are specific tyres for specific vehicle types and choosing the right one will definitely add on to the overall performance of your ride. For example, on average an A segment vehicles have engine capacity of 1 litre to 1.2 litre. B segment will have 1.5 to 1.6cc engine capacity and the subsequent segments will get more powerful engines.
To address the driving in the wet situation, the obvious and non-negotiable solution is to choose a tyre that meant for your vehicle segment and has anti-aquaplaning properties. Most tyre will claim they have this feature, the point is some may be better than the other.
Anti-aquaplaning property is how well or efficient a tyre dispel water from its contact surface on the road running through a puddle of water. The more effective this feature, the safer it is as your vehicle will not be caught in an uncontrollable situation with it swaying from side to side. This is a scary situation to be in and trust us, you wouldn't want to even go there.
So now, you know anti-aquaplaning feature of a tyre is crucial for wet road driving especially for us Malaysian. Another important factor to consider in choosing a good tyre for wet road driving is its stopping prowess in the wet. Some tyre can stop shorter and some take a longer distance to come to a halt.
Why is that so? If you ever wondered… This is all about the tyre compound (not forgetting the earlier mentioned point of good anti-aquaplaning property to begin with). The key word here is silica. This compound is the one that makes a tyre stick. The more a tyre has this in its compound, the stickier it gets. Thus providing more traction to enable a vehicle to have a shorter stopping distance.
Again we are faced with another dilemma – dry stopping prowess vs wet stopping. The sensible choice is to go for wet stopping as this condition poses a more dangerous threat. Majority of the tyres claim their tyres can stop well in the dry but not many can claim they have commendable wet stopping prowess. Dry stopping prowess in a tyre is given, if it came with good wet stopping feature, it is a bonus!
But this silica comes at a price. The stickier the tyre, the more expensive it will be as it can commands a higher retail selling price. Normally, only high performance tyre would have more of this silica compound in its construction. The dilemma facing drivers is only a handful of limited tyre brands or models produce high performance tyre for lower segment cars. So choosing the best and the right on is the key.
Confused? Let our professionals help you choose
Confused already? This is especially true with so many tyre brands out there with many claims. Especially in these 2 topics we are discussing here – anti-aquaplaning and stopping prowess.

With school holidays coming and monsoon is already here, if you need a new set of tyre to fulfill the 2 discussed features for your traveling, do let our professionals at our Toyo Premium Auto Centres and Toyo Auto Centres assist you in choosing and picking the best tyre for you. Our trained personnel will access your vehicle and recommend the most suitable tyre model so you and your family can enjoy your holidays with peace-of-mind. At least you know your journey will be a safe one.
Email your topic suggestion to toyo@toyotires.com.my
Check out Toyo Tires Malaysia dealer network at www.toyotires.com.my