A Sports Car Is Only As Good As Its Tyres
In the history of car making, car manufacturers have been working very closely with tyre makers to produce and equip their cars with the OE tyre that compliments or that is able to bring the best out of its capabilities.
There are mega car conglomerates who produce their own car parts like gearbox, suspension and other mechanical and electronics but you rarely see a car brand makes their own tyre. They will always work with tyre manufacturers that have an original equipment manufacturer (OEM) division. This is because, tyre making requires extensive research and technologies, not to mention the heavy investment to start with.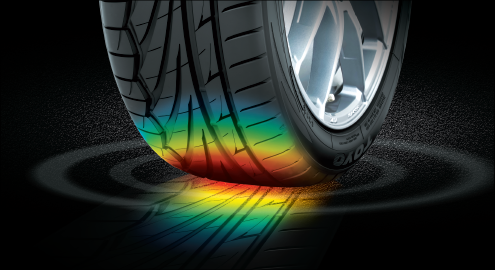 A car is as good as its tyres! This is so true as the contact a car has with the road is only the size of an average adult human palm multiply by 4 times. That is if you are talking about car, imagine a motorcycle…
A vehicle's performance is dependent on 3 essential aspects that is the car, the road conditions and particularly, the tyres. For example, the relevance of good tyres attributes to driving safety, comfort and efficiency. The tyres are more crucial when braking on wet surfaces and affects steering precision more than we think it does.
With the correct tyres, new vehicles can achieve its full potential and significantly improve the performance of old vehicles as older vehicles, lacking modern-day driving assistance electronics, like ESP etc. can be compensated through better tyres as the relevance of the tyres becomes more vital the older the vehicle gets.
A powerful sports car can never be fast if it cannot put the power down through its tyres to create traction with the road. The tyre of choice depends on the power of the car in most cases, but there is no too much traction for a car. The more the better if you are shopping for a set of tyre for your car. Unless less traction is intended to bring out certain characteristics of the vehicle like "tail-happy" for drifting.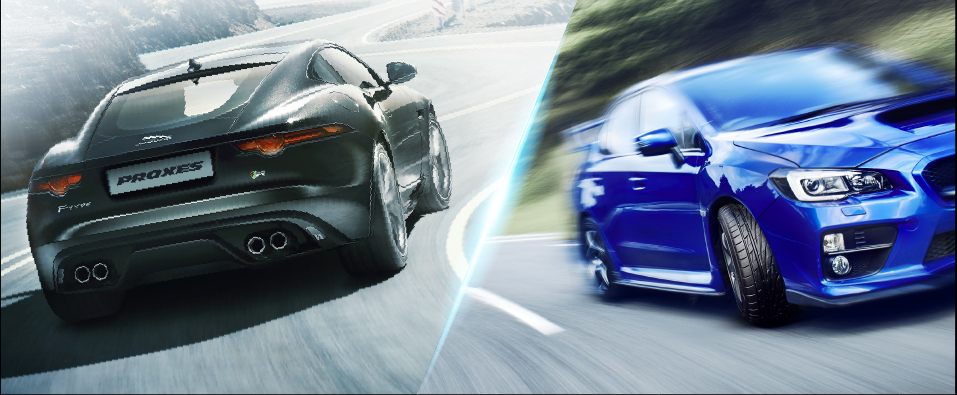 Another case in point is Formula 1. Today's F1 cars on average put out 1,000 bhp and race developed tyres are shodded at all 4 corners of the car to make them move safely at an incredibly high speed. That's not all, they even have different compound tyres for different road surfaces and race strategies. Without these tyres, the high powered race cars can't even imagine of achieving a top speed of 300km/h and negotiating a bend at 180km/h.
At Toyo Tires, we are in the business of just that. Producing good quality and performance tyres to cater to these people and also daily commuters who are in search of a good tyre.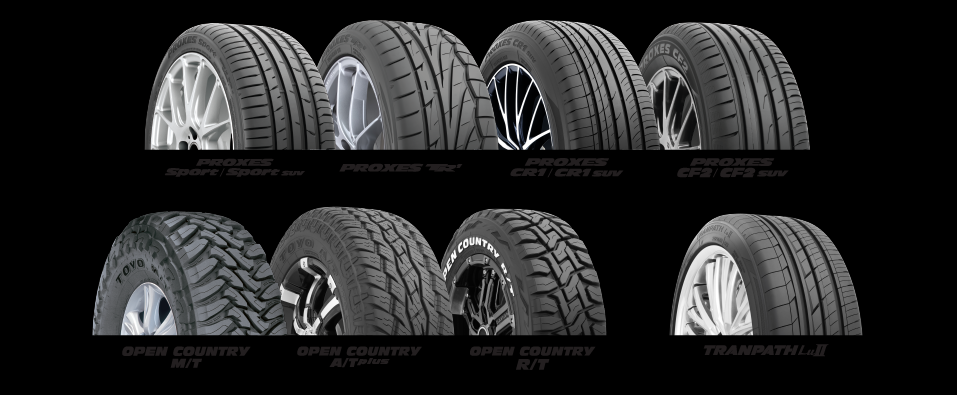 Is All About Getting It Right
Tyre making has come a long way. In its 182 years of history, tyre has evolved from simple skinny and uncomfortable form to grippy when you want it and also comfortable to cater to super luxury car for a magic carpet ride.
Two of renowned and proven Toyo proprietary technologies T-Mode and Nano Balance Technology are deployed in producing all Toyo models.
T-Mode
T-Mode is a highly efficient and precise tyre development program used by Toyo to develop all of its tyres. Using simulation of different driving styles and conditions to gauge how a tyre behaves and performs, T-Mode is able to gauge retrospectively how a vehicle behaves and this method is further able to develop how a tyre performs in correlation with these 2 factors in the T-Mode tyre simulation stage. All these simulations helps T-Mode to design the structural construction of the tyre with the result gathered in its tyre structural analysis. Hence, producing a tyre that best matches the results.
In its second edition, The "New T-Mode" is now incorporating artificial intelligence (AI) to further improve and simply make better tyres. In simply terms, T-Mode is more powerful in every way in helping Toyo in making tyres.

Nano Balance Technology
A proprietary development platform for rubber materials that is able to predict accurately the rubber compound properties. To translate this to tyre making, Toyo is able to analyse, study and forecast the various rubber compounds as up to 10 rubber compounds are used in a single tyre. For example, the side walls, inner and outer treads etc.
With such a cutting edge technology, Toyo can accurate deploy different rubber compounds in the different areas or sections of the tyre with precision and achieve optimum usage of materials.

Under Toyo current range of tyre line up, these 2 advanced proprietary technologies successfully assist Toyo in producing various tyres for various needs such as the Proxes series, Open Country series and Tranpath series. These tyres are aim to compliment different vehicles types in order to bring the best out of the vehicles. Toyo Tires are further stamp its mark as one of the world leading brand in tyre manufacturing by being one of the OE player supplying many car brands with quality tyres in many market across the world.
Email your topic suggestion to toyo@toyotires.com.my
Check out Toyo Tires Malaysia dealer network at www.toyotires.com.my