Malaysians is not short of racing talents
Malaysians in general loves motorsports and over the years, there are some who have made it big and managed to create a name for themselves in both local and international motorsports arena. The disciplines ranges from formula or circuit racing, rally, drifting and bike racing.
Malaysia 1st Formula 1 Driver
The name Alex Yoong is not alien to Malaysia motorsports community. If you follow Malaysian motorsports you will definitely know who he is.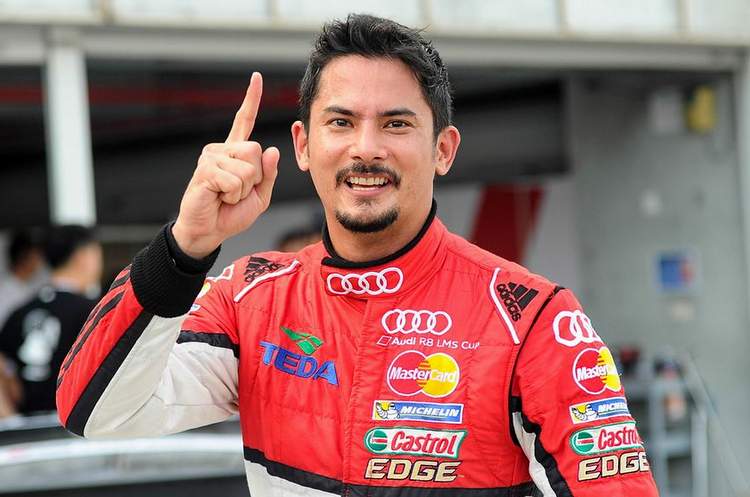 Alex Yoong started racing at the very young age of 16 in 1992. In his early years of racing, he had very successful races that gave him very good results. He was the youngest driver in Malaysian motorsports scene at that time and he worked his way up by competing against more matured and experienced drivers.
He dived straight into motorsports by participating in the saloon car racing for a few good years. Alex moved up to Formula Racing car in 1994 after two years of honing his driving skills in saloon car racing by joining Formula Asia which is also known as Asian Formula 2000. From then on, he worked up the ranks and participated in more advanced and challenging Formula Renault, Formula 3, Formula 3000 and Formula Nippon.
Alex eventually reached the pinnacle of motorsports in year 2001 donning Minardi Formula Team colours. Although his Formula 1 career only lasted for one season, he was and still is the only Malaysian F1 driver in history.
Life post-Formula 1, Alex moved to Champ Car racing in The States, Porsche Carrera Cup Asia, V8 Supercars, A1 Grand Prix, Le Man Series, GP 2 Asia Series over the years to add more credentials to his racing curriculum vitae (CV). His vast experiences in racing in different disciplines had made him the most decorated Malaysian racing driver ever.
He still competes now but his time is mostly dedicated to his motorsport consultancy firm Axle Sport which is aim at promoting motorsport talents and the sport in general.
Malaysia's Prince of Drift
This title does hold water and Tengku Djan Ley truly deserves this honour. His appointment of being the Toyo Tires brand ambassador speaks volume of his credibility in this discipline. Besides that, he is also the ambassador for Toyota Gazoo Racing Festival.
Known as Malaysia's Prince of Drift, Tengku Djan has very strong and versatile racing testimonials where he honed his skills by taking part in various racing disciplines such as formula, touring, drifting , eRacing and others. Among the championships that he has participated in are FIA GT Zhuhai Supercar 500, Sepang 100km Race, 12-hour Merdeka Millennium Endurance race, D1 Grand Prix Malaysia, D1 Grand Prix "Tokyo Drift", D1 Grand Prix "All Star" World Championship, Formula Drift Asia, Toyota Gazoo Racing Festival and XOX Unity League iRacing.
Of all the various type of racing, drifting remains his favourite and has brought him the most success and honours. Just like the man himself describe, the difference of drifting as compared to other discipline is "Boxing vs MMA where the former is bounded by set of rules and rigid, whereas the latter is more fun with showmanship thrown in". This passion has won him many followers and a respected figure within the motorsports fans especially the drifting community.
Tengku Djan is still actively racing and mainly focusing on the drifting discipline although he also occasionally participates in other disciplines like the recent Toyota Gazoo Race Festival where he was in a Toyota Vios saloon car.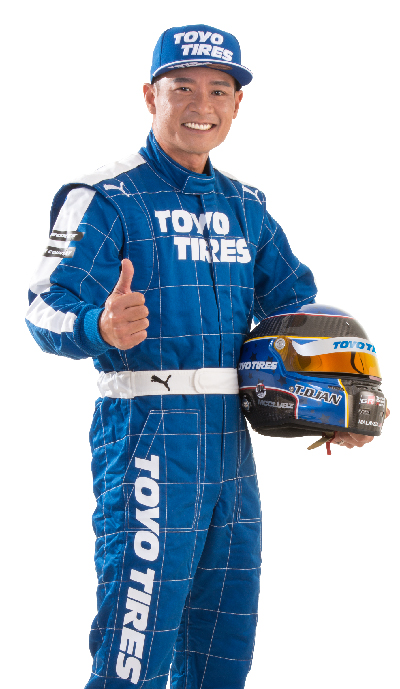 The Flying Sikh
Rallying is undoubtedly the most challenging among all racing. The driver and co-driver are on their own in the race without any crew support like other race disciplines. Besides being the driver, you are also the technician and mechanic on the race course or route! Malaysia is not short of rally driver and the most prominent figure has to be this man. Karamjit Singh a.k.a The Flying Sikh.
Karamjit is the first Asian driver to win the FIA Production Car World Championship driver's title back in 2002 and most impressively, he did it in his first attempt! He started his rally racing career in 1985. Racing in his famous green Proton PERT livery rally car, he has chalked up victories in the FIA Asia Pacific Rally Championship (APRC) driver's champion 3 times in year 2001, 2002 and 2004.
His racing career took a halt in 2005 due to sponsorship problems and after a few years of absence, the Flying Sikh is now back in action with new sponsorship deals. He started rallying again in 2011 and was under the banner of Cusco Japan Team participating in Asia Pacific Rally Championship (APRC) driving a Proton Satria NEO CPS R3 rally car.
His rally career took another dive after that and now, the man back again rallying after securing new sponsorship deals. In 2021, Cisco Racing Team confirmed Karamjit as their lead driver and will compete in Malaysian National Rally Championship (MNRC). This is indeed a very good news for Malaysian rally fans and do expect The Flying Sikh to set the rally scene ablaze once more.
Malaysia's Most Inspiring Female Race Driver
The one and only female motorsports personality in Malaysia, period. Leona Chin began her racing career as a drifter in 2006. She has tried out various racing disciplines and she said drifting is her favourite as it is fun and relaxing. "You can do it at your own pace" she quoted.
Over the years, she had appeared in many TV shows, showing off her drifting skills which garnered thousands of fans both locally and internationally. She is the most famous Malaysia's race driver on social media where she engages with her followers with her racing contents. Thus, making her a celebrity female race driver.
In competitive racing, it all started with a 12-hour endurance race which is an all-female racing team. Among her famous races are Clio Cup China Series where she emerged a runner-up, Malaysian Championship Series which again she was the runner-up, at GT World Challenge Asia Series which she co-drive with Tengku Djan Ley and the Sepang 1000k Race.
Due to her strong command with social media followers, she has landed herself quite a number of corporate sponsorships and brand ambassadorships like Prince Lubricant, Trapo Car Mat, China Auto Show Shanghai, and MyTukar.
Two wheeler speedster
Being the first Southeast Asian rider to race in the MotoGP, Hafizh Syahrin Abdullah is definitely a household name when it comes to motorbike racing in Malaysia. He started off his racing career at a tender age of 9 in the Pocket Bike or Mini Bike category. In 2007 he went into serious racing in Cup Prix racing where he came out second overall.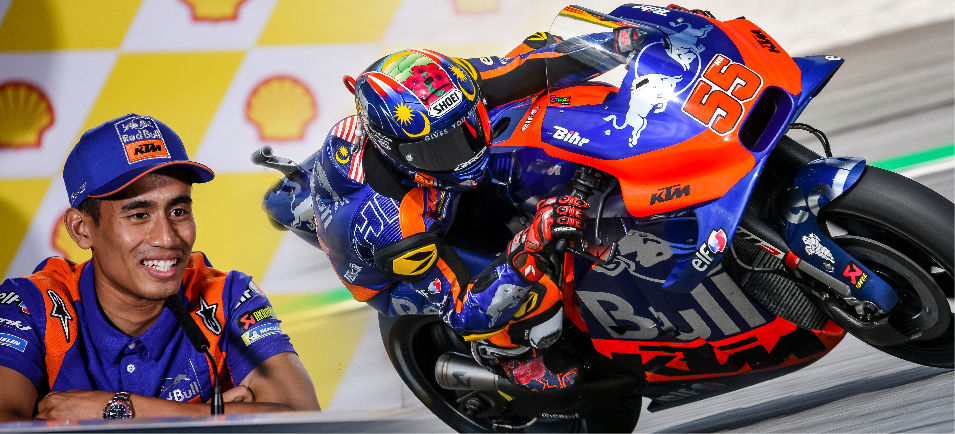 He later moved up the ranks into Moto2 World Championship and eventually MotoGP in 2018 racing for Monster Yamaha Tech 3 team. His MotoGP career only lasted 2 seasons where he then move back to Moto2 in 2020. In 2022, Hafizh has successfully landed himself a deal with MIE Honda team to race in World SBK (Superbike) series. To date, Hafizh remains the most successful race biker in Malaysia history.
Regardless of which motorsport discipline you are a fan of, do keep supporting our local motorsport personalities whether they are already retired or still actively racing!
Email your topic suggestion to toyo@toyotires.com.my
Check out Toyo Tires Malaysia dealer network at www.toyotires.com.my